[ad_1]

Legends Don't Sleep is the second project of Imphal born, Mumbai bred rapper, singer, composer and music producer, Tanishq Asem. Tanishq who goes by the stage name TWINQ has been closely associated with hip-hop since his childhood when he used to stunt skate and b-boy, back in his hometown. But it wasn't until he had moved to Mumbai in 2010 that he developed a keen interest in making Hip-Hop music. What started as a means to distract himself from the cultural shock he experienced after moving to the metropolis slowly became a lot more than that as he started attending cyphers and block parties with the likes of D'evil, Mumbai's Finest, Bombay Lokal, Enkore and other OGs of Mumbai Hip-Hop scene.
TWINQ released his first single in 2018 after honing his craft for a few years, performing in various college competitions, cyphers and underground rap parties. His latest EP 'Legends Don't Sleep' comes three years after his debut project 'Love Songs are Drugs' and verbalizes his struggle with mental health issues and his determination to keep working towards his goals and dreams, as elucidated by the title. A bunch of amazing music producers, Vedang, Shinji, Kaala, Bowdum and Neerad have helped TWINQ co producer and build the mellow pop rap/ neo-soul soundscape of the project.
"I started making the project during a very dark phase of my life back in 2018-2019 & it was supposed to be my debut album with the title 'Thisconnected'. Originally it had around 16 tracks & I had plans to release it in 2020. But eventually I grew out of many of the tracks & 'Legends don't sleep' was born after filtering the album.", the rapper recalls.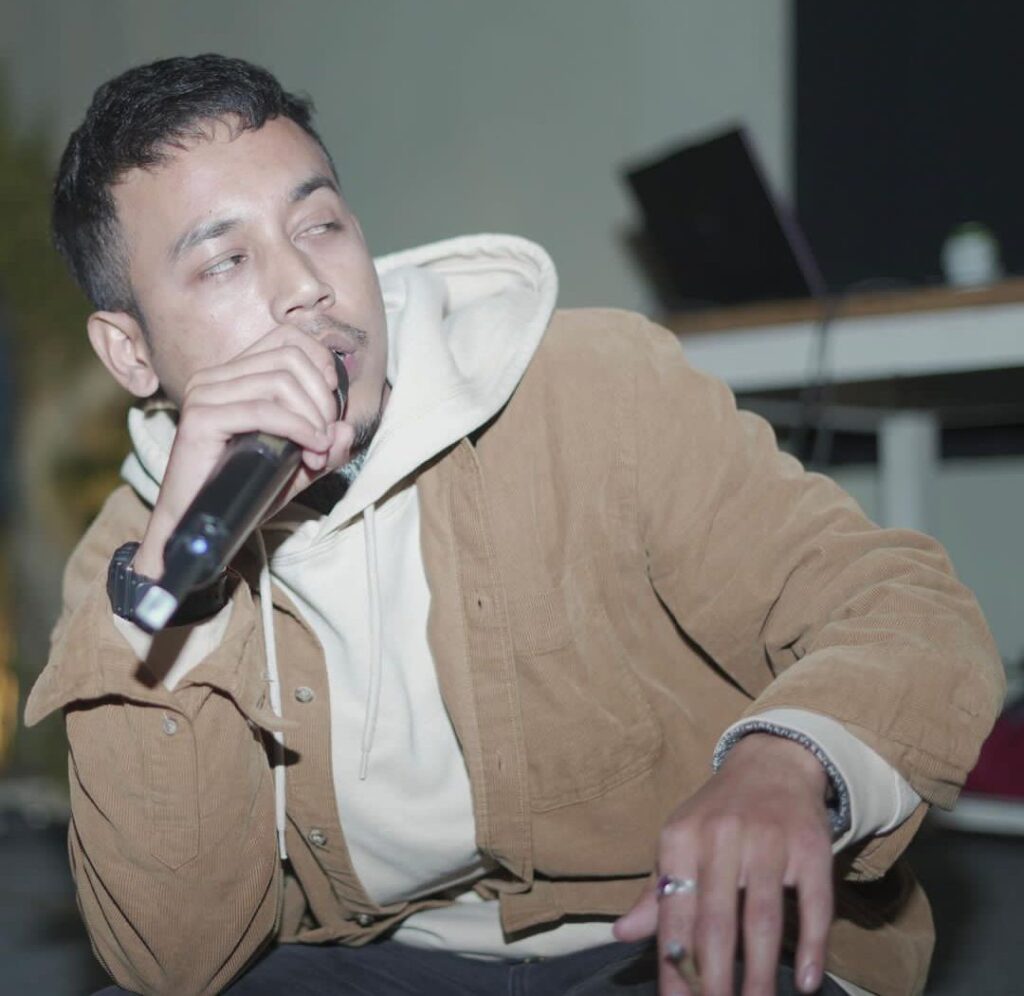 The first single off the project 'Headphones with Lights Off' featuring Madkap, released in 2021, along with a powerful and relatable short film by Himangini Puri, acts as the opener. The song's relatability stems from TWINQ's accessible hook and Madkap's brilliant use of imagery in his verse.
'Merry Go Round' delves into the emo rap sphere with Lil Uzi Vert inspired adlibs and melodies. Kaala's performance stands out as he breaks TWINQ's monotone by delivering a verse with fresh flows and melodies. Like the previous two tracks 'These Days' also rests on the singalong-ability of the hook when nothing interesting is happening in other sections of the track. A Mac Miller interview acts as the interlude and is a perfect segue to a darker second part of the tracklist. 'Growing Up' is a claustrophobic and dark insight into the rapper's mind full of internal conflicts. A song like this would require him to dig a lot more deeper into his vocabulary for maximum effect but sadly it doesn't happen here. A painfully long title track comes next which has the featuring Madkap as the saving grace. His beautiful rhymes and well thought out bars elevate, again a very monotonous performance by TWINQ. In 'Anxiety', the rapper opens up about his struggle with anxiety disorder. To make things interesting, featuring artist 'Bowdum' raps as the voice inside Tanishq's head, the voice tone and delivery add a great character to the performance.
'Legends Don't Sleep' is a simple and honest endeavor to express oneself and relate to the masses through simple lyrics and music that is easy to the ears. While this formula did work well in the first half of the project, the more intimate cuts deserved a better lyrical performance from the rapper.
The EP marks an important point in TWINQ's career as he reminds himself to embrace and leave all the obstacles he's faced in the journey behind and work dedicatedly to achieve a better future.
[ad_2]

Source link