[ad_1]

Abby V emerges as a musical luminary from Toronto, Ontario, boasting a dynamic skill set as a singer, composer, songwriter, and producer. 
His musical journey encompasses extensive training in both Indian and Western classical genres, enriched by years of studio and live performance experience. 
With a distinct flair for Pop, R&B, Hindi, and Tamil, Abby crafts a unique sonic fusion. His breakout moment arrived with the viral sensation "73 Ragas with Abby," captivating a global South Asian audience. Across social platforms, Abby V commands a substantial following, positioning him as a trailblazer in contemporary music. Abby talks to Score about his exciting upcoming album, Aarambh, while opening up about his journey in music so far!
Read on as we have an interesting conversation with Abby!
Could you take us through your musical journey and the spark that hit you to get into music?
Pop and Classical music rule my heart in parallel. I was brought up outside India and it's common for parents outside to encourage their kids more towards Indian cultural activities. All the kids of my age were either doing music, dance or art. I was more smitten by Bollywood music as well. That brought me into Indian music. My dad is a singer (although not by profession) himself and I grew up attending his weekend shows. When I was 8 or 9 years of age, my dad made me sing the popular Kishore Kumar song, Mere Naina Saawan. I was too young to understand what stage fright was about.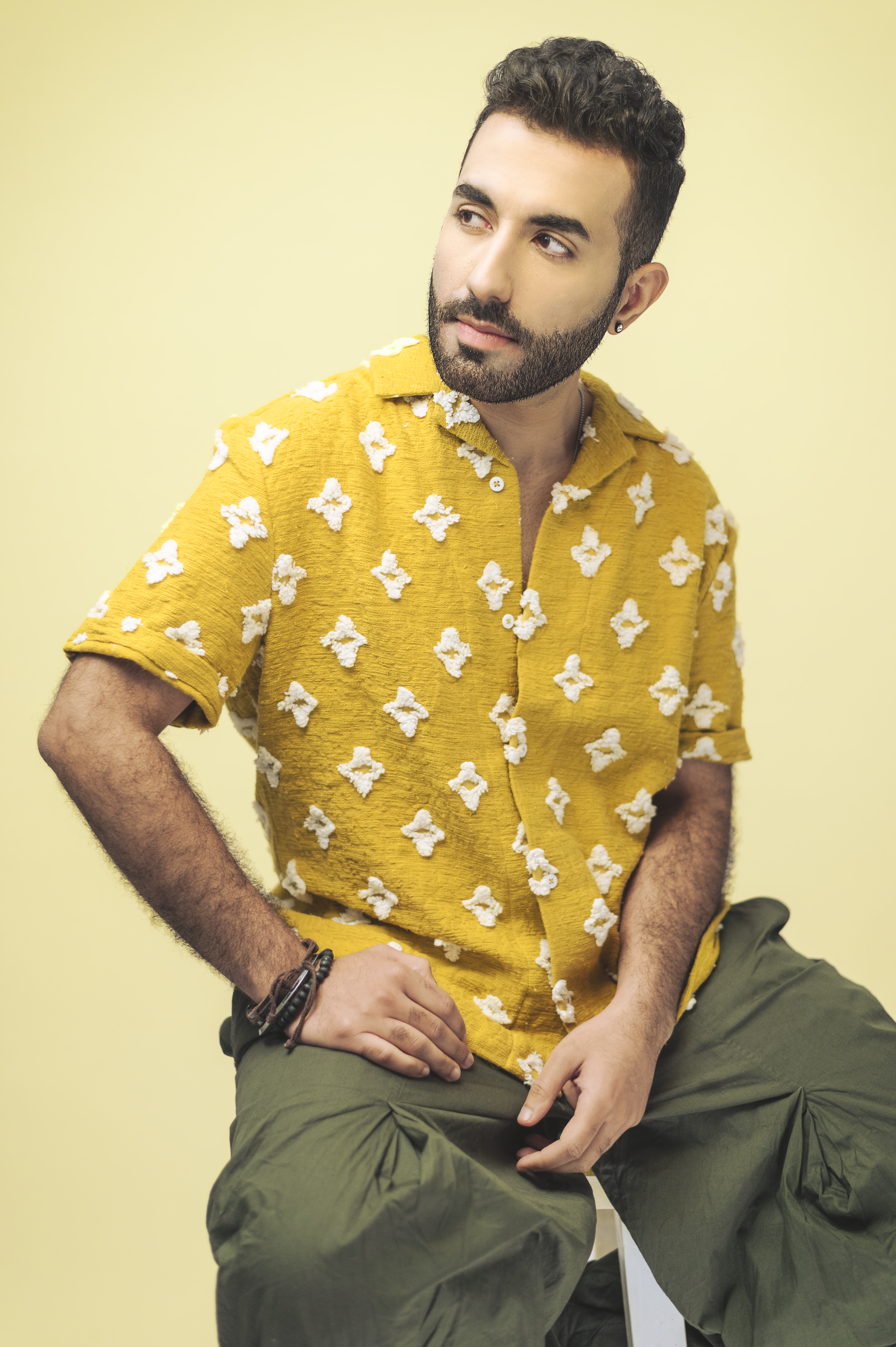 Since then, I was always performing Hindi songs with my Dad. Until my teens , I was not listening to classical music much. But one day, when my mom was watching Ranjani-Gayatri's (my gurus) on TV, I vividly remember that I ran to the living room and was in awe with the concert. That concert was then uploaded on YouTube and I remember watching it over and over again, mesmerized by the music every time. Without me even realizing it, I was getting completely smitten by classical music, and there was no looking back. 
For any form of music, having a strong foundation in classical music is a must. Are you also trained in Western Classical Music?
Yeah, even before learning Indian Classical music, I was trained in Western Classical music. The foundation of warming up of voice, breath management early on was extremely helpful. Western classical Music is a whole new world altogether with tremendous vocal range from chest voice to head and I continue to apply these techniques. I've even learned and performed many classical Latin and German.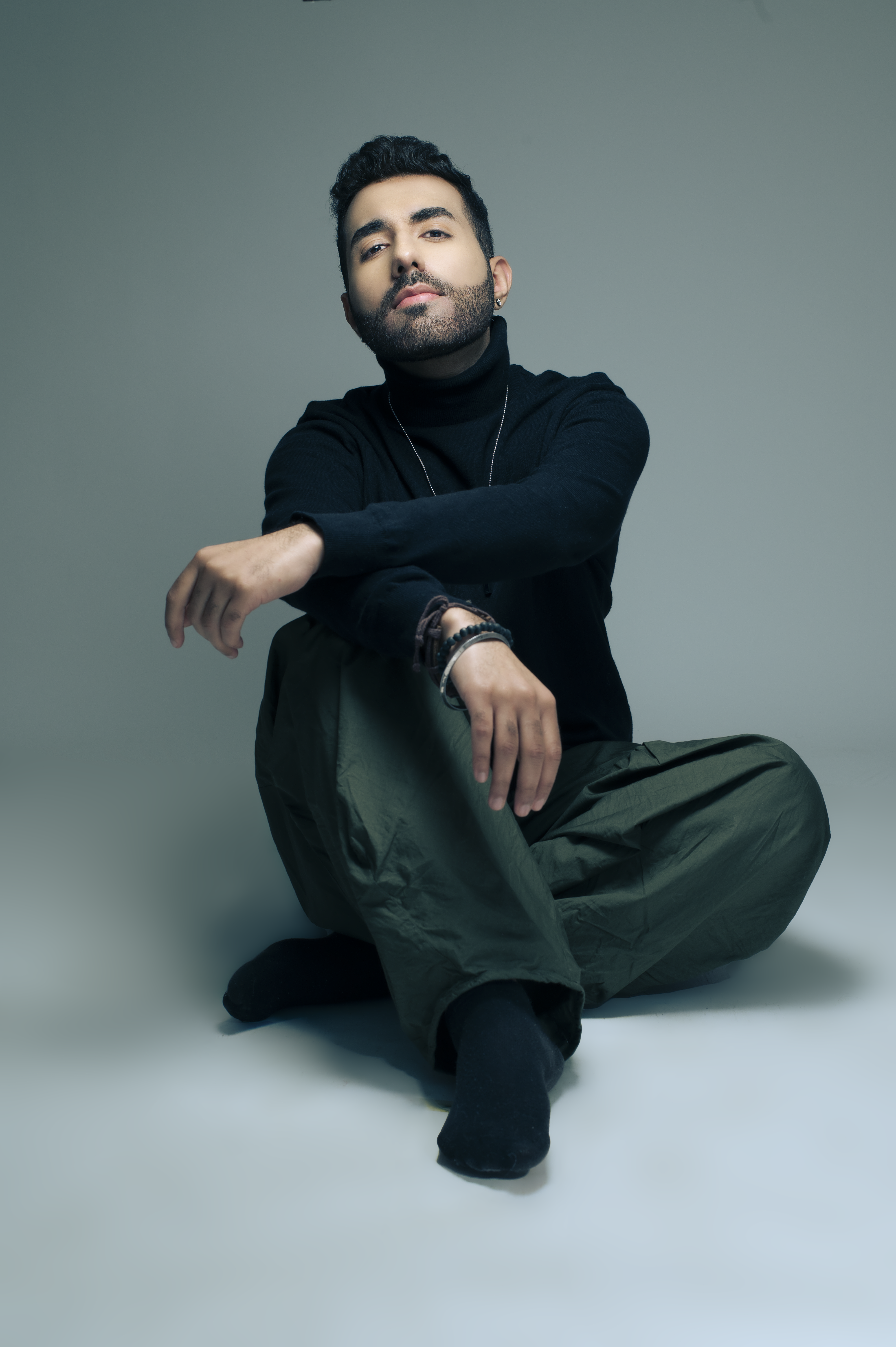 Could you tell us about your early classical music training?
I unofficially learned music early on from my dad, who's now very popular on social media (laughs). He is extremely fascinated with the concept of ragas and inculcated that in me and my sister. He'd sing and showcase the beauty and contrasts of different ragas; and more importantly help us relate to the ragas by suggesting songs we'd already know in them.
For instance, he'd give us 'raga quizzes' where he'd sing an outline of raga Mishra-Shivaranjani and have us guess a song in this raga (obviously we'd guess Mere Naina Sawan Bhadon because we were familiar with the song). In addition to this, I learned the art of emoting through your music from my dad. Everyone who has heard him sing can tell how beautifully he expresses emotions through his voice. Music and the lyrics just come alive in his renditions and that's something he's just been born with.
I, to this day, try to learn and adapt this skill from him – but I don't think I'm able to match his level of brilliance. This musical upbringing made me love the world of ragas and music in general. I still go to my dad for everything music-related and I'm so grateful to have him as a guide and mentor. 
Tell us more about your experience with Ranjani-Gayatri and Raji Gopalakrishnan as your gurus?
I have had three prominent gurus: Smt. Ranjani, Smt. Gayatri (Ranjani-Gayatri duo), and Smt. Raji Gopalakrishnan (who used to visit Toronto in the summers to conduct workshops for Indian Classical Music). My gurus changed my life with their music and their incredibly magnanimous ways of teaching.
I've had a very special bond with all of my gurus and they've been extremely generous with everything they've taught me. I remember going to class with so much enthusiasm to learn new ragas, complex pieces and even things that I was perhaps not ready for – but not once have they discouraged me from having the curiosity or the interest to seek this knowledge. Their openness and encouragement of allowing musicians to seek their own path has stayed with me and shaped my music.
Ranjani-Gayatri akkas are more magicians than musicians to me. The technical brilliance, the structural correctness and above all, the beautiful way their music just connects with your heart and soul is just something I'm constantly inspired by. And from Raji aunty, one of my biggest takeaways from her lessons has been the authenticity of melody in music. Her music embodies melodic beauty and grace – no matter how technical her singing gets, there's always that underlying melody that ties everything together.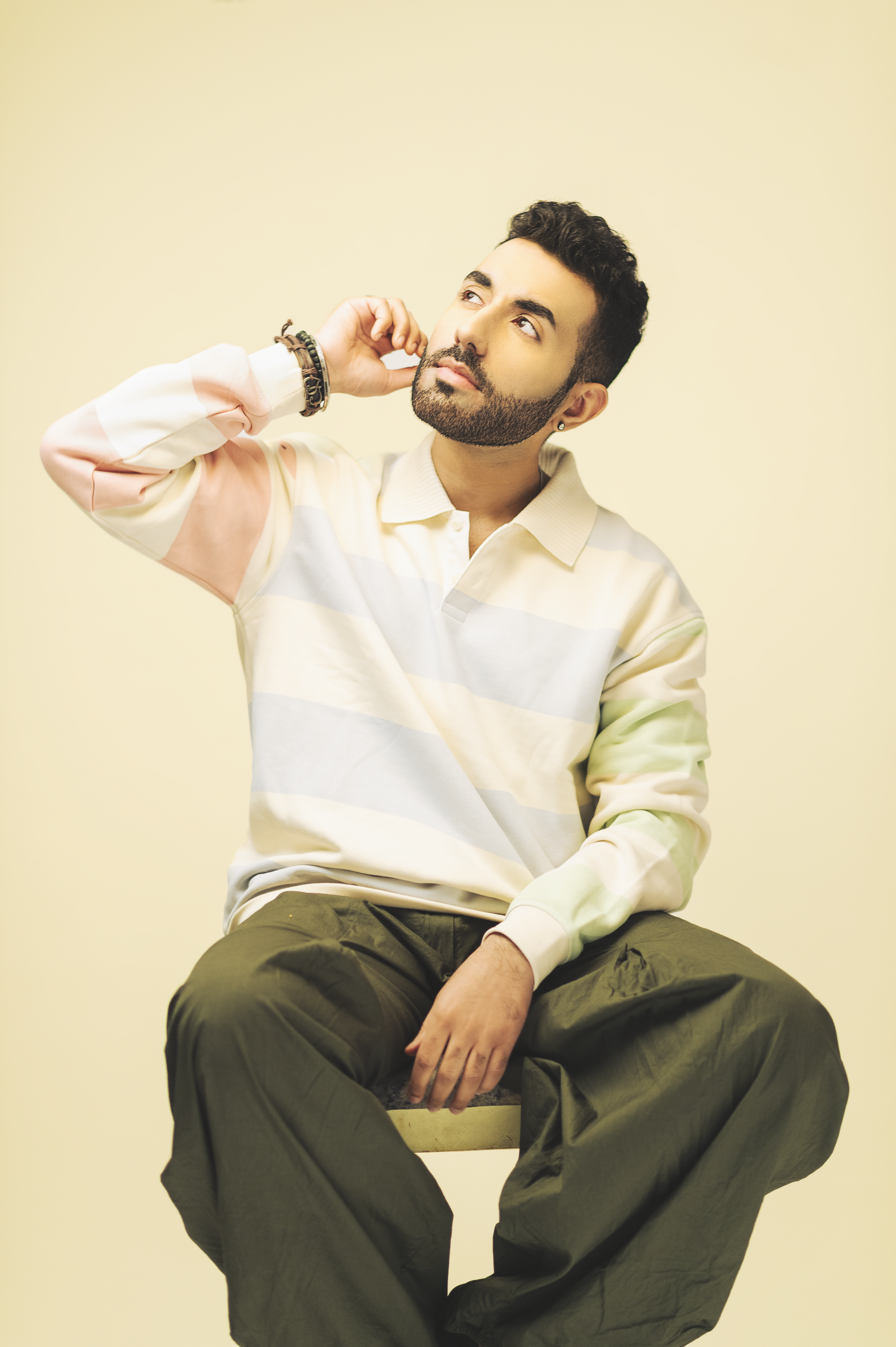 Talking about your versatility from Carnatic, Pop, R & B, and Bollywood, how do you manage navigating through these genres?
I really don't divide music into genres or put them into separate boxes. It's all music, at the end of the day. I'd come back from music class on Saturday morning only to go to a choir rehearsal that very evening – so I've been exposed to just looking at it all as art from a young age. I think the main reason why I could navigate through different genres is because I grew up abroad and was widely exposed to multiple genres of music, including R&B, Soul, Hip-Hop, Rock, Country, and Indian Classical, Ghazal, Sufi, and of course Indian Film Music. 
What is your most memorable performance in your career?
One recent concert of mine at the Gateway of India, Mumbai, which is a very prestigious place to perform at, was a special one. Last year, my 30-city US tour was most memorable. Performance in Chennai Music Academy was memorable too. And of course, my first ever performance (when I was 8 or 9) stays immensely special in my heart. It was my birthday that day and I remember getting a standing ovation of my rendition of 'Mere Naina Sawan Bhadon'.
What is your music practice routine like?
I start with warm-up exercises like sustaining the notes, octave glides and lip-drills. I practice sargams / swarams and warm up my voice and get into to the groove. I follow that up with varnams usually, which are a fantastic vocal exercise. I then try to do a Carnatic alapana or take up a raag for khayal elaboration. 
That is intense!
I don't do this regularly (laughs), but I try to as much as possible.
Your videos have become viral; how do you manage it?
I absolutely love social media and I consume so much content online. The Internet has been a huge part of my journey (even when I was learning music since it was a fantastic tool available at my disposal at all times) and I feel it makes music, especially classical music, more accessible to people. Thinking about new content ideas and concepts, and connecting with the world through these ideas gives me a great high.
You are a king of collaborations and your ideas are kickass and amazing! How do you ideate?
My online journey started during the pandemic, and for those two years, I wasn't really able to collaborate much with others. During that period, though, I made a ton of new musician friends thanks to social media. Hence, ever since, I've been enjoying collaborating with new friends and acquaintances – it's such a great way to share musical ideas and create something new! And it's so wonderful that senior musicians are so open to collaboration too – like Sudha Ragunathan ji, Aruna Sairam ji, Suresh Wadkar ji, KS Chithra ji, and so many more. These collaborations have been so widely loved by people!
What is the most rewarding aspect you get for your songs in social media?
The most rewarding aspect for me is the comments I get for my songs. For instance, when I get messages from young children or their parents saying their kids developed an interest in Carnatic music after watching my videos – it's such a special feeling. 
What is your dream collaboration in the coming future?
Of course, Asha Bhosle ji – the absolute legend. I'm a huge fan. And of course, the world knows that I'm the biggest A R Rahman sir fan – it would be the greatest honor of my life to work with him.
What is your take on the influence of technology on contemporary music?
I love it and embrace technology completely. The possibilities are endless when it comes to involving tech and music – and there's no point in dismissing or fearing this tool. Of course, replicating the human emotion and soul will never go off trend; the creativity, integrity and authenticity of our souls will always shine through in whatever art we create – and that's where the magic lies. 
What can we expect from Abby in the coming future?
I am revealing this exclusively for Score readers! I am releasing my breakthrough album, titled AARAMBH, in collaboration with the 3-time Grammy Award winner, Ricky Kej! This is immensely special because we've worked on this album for three years now, and we've put in so much work and passion into this project. Thanks to our label, SufiScore, this album is now coming out in November and we couldn't be more excited.
What's special about this album is that each song features another very prominent artist singing along with me; some names include KS Chithra ji, Benny Dayal, Jonita Gandhi, Sona Mohapatra , Sivaangi, and so many more. Check out the album on SufiScore's YouTube channel or search for Abby V Aarambh on streaming platforms.
Your piece of advice for aspiring composers and producers for making music?
(Laughs) I hate giving advice! But one thing I wish I had told myself when I was younger is this: just go for it! As artists, we doubt our craft, skill and output so much – but we should never doubt our intentions. If we're blessed with an idea, we should go for it – the Universe will take care of everything else. Whether going for it means executing the idea, training for it, posting it somewhere, getting help with it – whatever it is, the actionable momentum will channel everything positive around that idea. 
Any words for Score Magazine?
I really appreciate Score magazine for its content and bringing out stories of independent artists and younger musicians. You bring out fascinating sides of musicians and even those involved in the music industry; no wonder Score is one of the most widely-read music publications in India and South East Asia.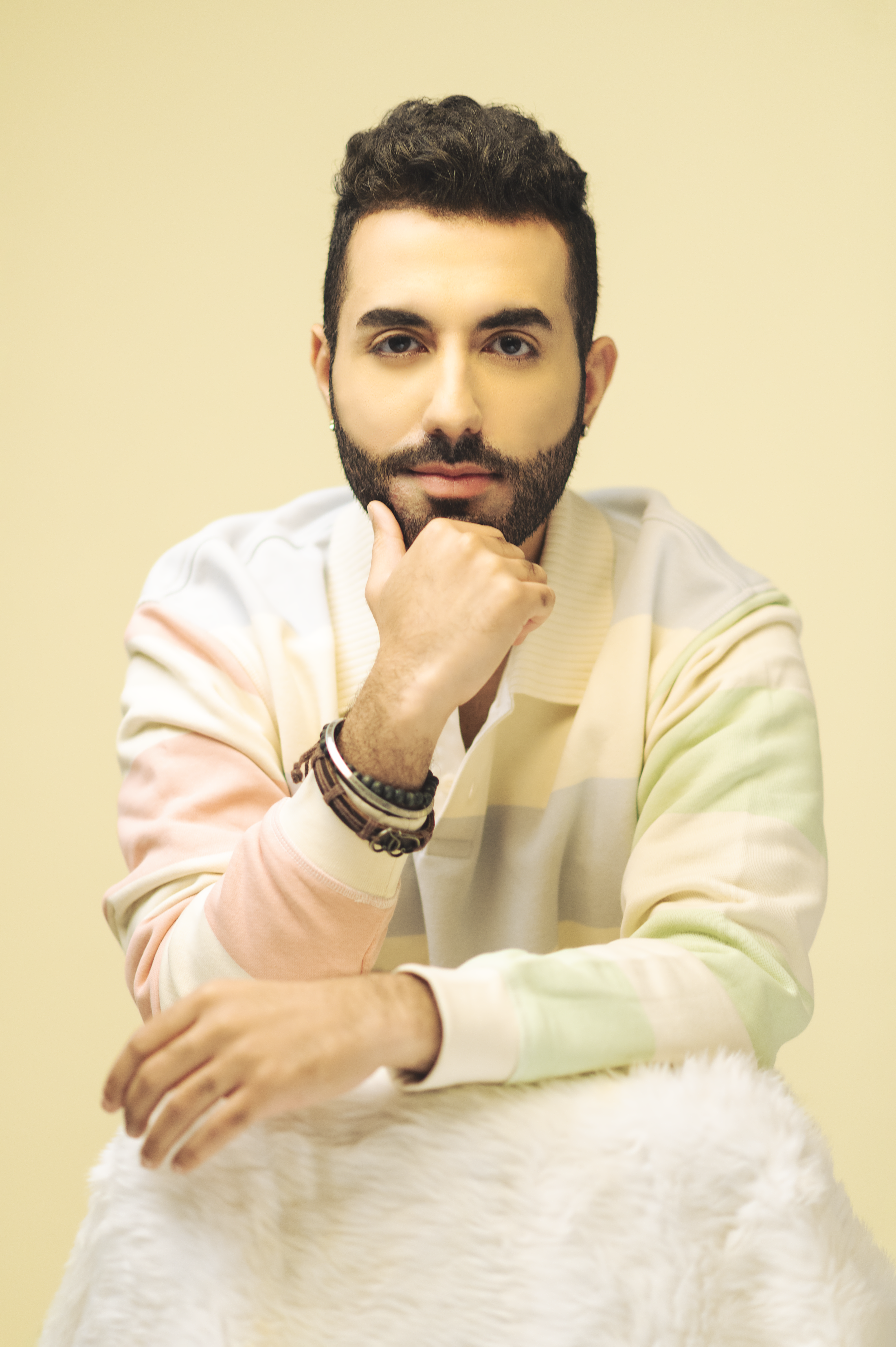 Rapid Fire:
If your music had to be a flavor, what it would be?
Sweet and spicy like Thai food (laughs).
If you want to perform a concert, where would it be in the world
Wankhede Stadium, Mumbai
Whom would like to have a jam session with?
Asha Bhosle ji
An unusual and unexpected place where you got an idea for a song?
I remember I was in a hotel room one night and couldn't sleep, and that's when I got the idea for 73 Ragas with Abby.
If you could describe your personality through one song, which song would it be?
It would be something up-beat and Pop. Chill, breezy and emotionally uplifting . Something like Maahi Ve from Highway.
One song you can hear any number of times and never get bored
Probably Patakha Guddi from Highway; or any song from that movie. Or for that matter, just any Rahman sir song to be honest (laughs).
Do follow
Instagram – https://www.instagram.com/abbyvofficial/


[ad_2]

Source link