[ad_1]

Oasis, India's 2nd largest cultural festival organised by the students of BITS Pilani and hosting over 12,000+ participants—brings to you two of their most awaited events, Rocktaves and Rapwars.
Rocktaves, established in 1984, is one of the oldest and most prestigious semi-professional electro-band competitions in India. Rocktaves has been a great launch pad for budding talent in the past. Participating in Rocktaves is not just about winning a competition; it is about opening doors to a promising future in the music industry with winners receiving cash prizes upwards of a lakh and a half. Apart from this, there are multiple other deals that the winners' receive.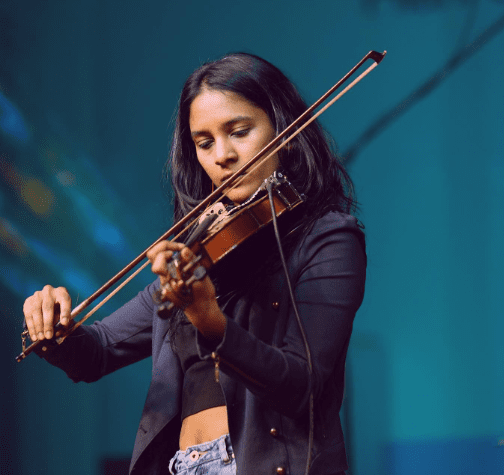 Rhythm And Poetry, popularly known as RAP is an artform and a key element of Hip-Hop. Other than being a musical genre, rap is also a competitive arena where different artists battle out their penmanship. BITS Pilani has been an integral part of engraving rap battles in India through RapWars, a nationwide rap battle event that has been organised by Poetry Club BITS Pilani for the last 12 years.
As a competition, Rocktaves focuses on enhancing the indie music scene in India, and promoting new and upcoming artists by providing them a ground to present themselves. Rocktaves is the celebration of independent music in India and aims to bring out the most unique music from various parts of our nation.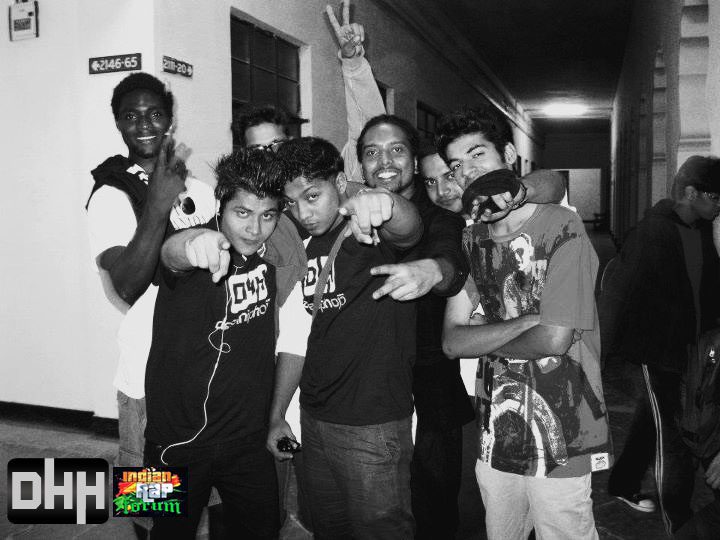 RapWars from its very first edition in 2011 took the underground Hip-Hop scene by storm. The event witnessed the battle between Fotty Seven and Rob C where Fotty emerged as the winner. The inaugural season was studded with the appearance of one of India's then biggest hip hop crew Mafia Mundeer comprising Raftaar, Lil Golu and Ikka, and at the centre was veteran MC Heam as the judge.
Bands from all over India, spanning different genres and musical styles, eagerly participate in the semi-professional band contest known as Rocktaves. This highly anticipated event showcases the immense talent and passion that exists within the Indian music scene. Amidst fierce rivalry and electric performances, the most outstanding bands rise to the occasion and secure their place in the finale of Rocktaves in Pilani.
In search of the best rap artists, RapWars travels all over the nation conducting prelims in majorly 4 cities of Delhi, Mumbai, Bangalore, and Kolkata – shortlisting a total of 8 rappers. The registered participants battle it out to emerge as the winner of their city and get a ticket to the finale, held in BITS Pilani, Pilani Campus during Oasis. Apart from the opportunity to perform for a crowd of over 2500 in RapWars finale, the winners bring home the title of best battle rapper along with sharing a prize pool worth INR 25K/-.
Rocktaves has been instrumental in launching the careers of several renowned bands such as Parikrama, Indian Ocean, Prestorika, Euphoria, Superfuzz and Them Clones. With its impressive track record, it is evident that Rocktaves will continue to play a significant role in discovering and promoting more talented bands in the future.
The registrations for Rocktaves' are absolutely free of cost, and we are conducting our event in the cities of Mumbai, Delhi, Bangalore, Kolkata, and Chennai. Apart from that, we even have an online preliminary round, where the participants can send their video submissions. Do register and have a chance to win exciting prizes of more than a lakh!
The finale of Rapwars is an extraordinary phenomenon in itself, where thousands of attendees witness not only rap battles but numerous splendid performances with the ever changing format that brings in the element of surprise. The flows, bars, and rhymes always keeps the audience on their toes until they find out who emerges as the winner of RapWars.
BITS Pilani invites all the emerging artists to register and show their artistry to emerge as the winner. Check out the official Atermovie of the 50th edition of Oasis here.
[ad_2]

Source link