[ad_1]

At the heart of India lies a city bustling with clanks of iron and steel, Jamshedpur. A city so busy and diverse that it has opened its arms to not only people from around the nation but also humbly accepted their values, cultures, and art. Historically, housing the first steel plant in India, Jamshedpur has also accepted and exalted the budding music scene. Exactly 378km north of Jamshedpur lies Bihar, a state blessed with a beautiful amalgamation of cultures and languages with the most prominent being Bhojpuri. Both Jamshedpur and Bihar boast a large Bhojpuri-speaking population. To be human is to have a culture that is transmitted through language that transcends time and space. Originating from Bihar and parts of UP, Bhojpuri with its melodic and eclectic modulation and rhythmic tones and vocabulary creates an enchanting harmony of words.
Hip-Hop blends into different cultures and languages, providing its listeners with a sense of belongingness and relatability while also enjoying a distinct genre of music in their mother tongue. Many Hip-Hop artists from Jamshedpur and Bihar have taken their talent to the next level by rapping in Bhojpuri and English and presenting their malleability.
In an intimate conversation with artists of Jamshedpur and Bihar- Raajmusic, Abhishek Roy, Dzire, Lit Trust, Harass, and Sanskaar, I was introduced to the exuberance of their art and their pride in repping their hometown and culture. Raajmusic, an artist who mainly raps in Bhojpuri is also the co-founder of Jamshedpur's first HipHop collective, Jamshedpur HipHop TV. "For me, Bhojpuri is my comfort language and if linguistic music industries like the Punjabi music industry can make a mark why can't the Bhojpuri music industry?". He aims to break the stereotype that only Rap songs sung in Hindi and English can be popular among the masses.
The regional borders are not simply political but also cultural and linguistic and the Bhojpuri language, in the Indian subcontinent, has been termed "vulgar" and "cheap" and so is the character of someone whose native tongue is Bhojpuri. He has also expressed the insecurity that independent linguistic artists face in cities like Jamshedpur and Bihar state. The youth of such places are being hollowed out by the metropolitan 'mahanagris'. Even then, Raajmusic and other HipHop artists of Jamshedpur like Abhishek Roy and Dzire have not given up on their dream.
Their first big-scale event was 'Johar Jam' in 2021 which boasted artists like Gravity, Rapture, and Shinigxmi. With no funds and sponsors, their event was a success, all thanks to the crowd-funding pan-India. For Abhishek Roy, being able to pull off such an event was a moment of pride for him. "I remember the event as if it happened yesterday- My city, My people, the fans who hyped the artists from other places as if they were family. That is what Jamshedpur is all about," said Abhishek.
Battle raps have always been at the core of Hip-hop. The lyrical genre and the witty yet humorous exchanges between the two rappers are always an epic showdown. Unfortunately, the arena of Battle Rap has always been male-dominated, especially in the Indian hip-hop scene. Yet, in the heart of Jamshedpur resides Dzire, one of the most promising female battle rappers in India. When talking about the gender disparity in the Indian HipHop Scene she laughs and says, "I have been asked many times- How does it feel to be a 'female' battle rapper' to which I never have the answer.
The city I grew up in and the people who surrounded me never made me feel that I needed to work harder to prove myself because I am a girl. Talent for me has no gender. My battle justifies who I am, my bars justify who I am and my artistry has always been welcomed and exalted by the people of Jamshedpur." Her battles with Rapture, an artist from Mumbai in 2021, and her most recent battle with MC Kode is one for the books. Music has no language, it eclipses social stratifications yet, is bounded by its own sets of judgments and critiques.
Who defines what a 'true' language sounds like and what is 'true' music or 'true' rap music? Why is it that certain languages and music in certain languages seem to be accepted while some are looked down upon? "Music, I believe is one aspect that should not be bounded by pre-conceived notions but should be enjoyed by all. When making and listening to music, it should not matter where you come from. At the end of the day, music is music." says Harass, a Bihari rapper who raps in Bhojpuri and Hindi, whose EP AAPAH has been lauded by the critics for a beautiful lyrical lifecycle and also paying respect to his idols- Tupac, Ustad Nusrat Fateh Ali Khan, and Rudaaki. Language not only is a medium of communication but also a medium of passing on stories and ballads. What better way of enjoying and enacting stories in your local language and immersing yourself in pockets of reliability.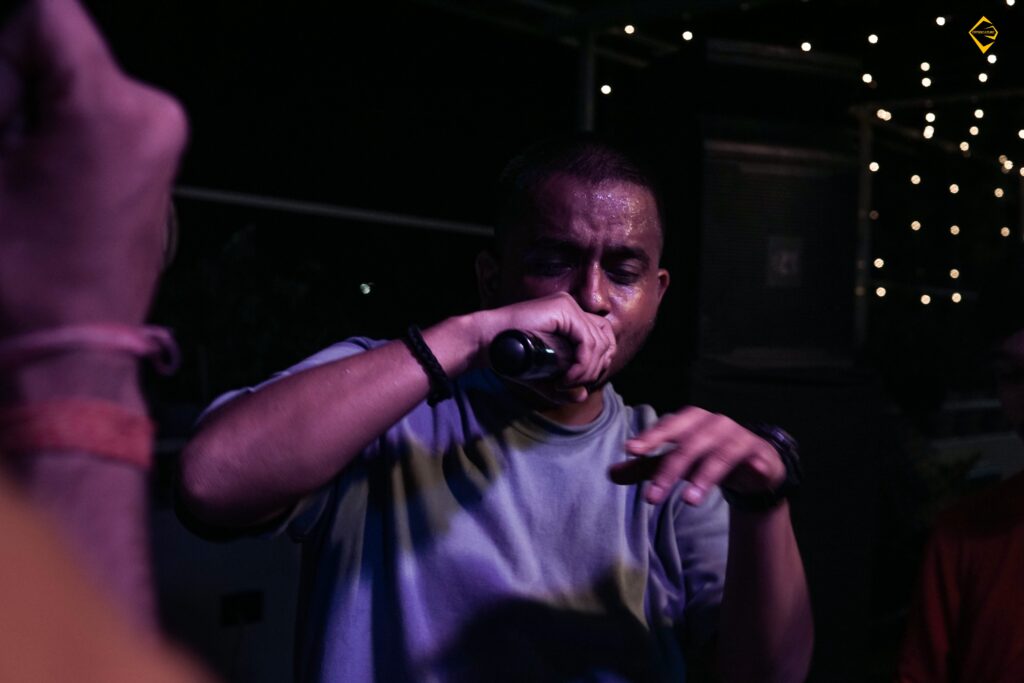 For Sanskaar, an artist from Jamshedpur, language, theatre, and cinema have shaped his musical career to a huge extent. "Local cinema has inspired my rap, the theatrical experience and the story-telling lyrics have influenced my music to a huge extent." On the other hand, Lit Trust an artist from Bihar who also raps in Bhojpuri and Hindi and also produces music under the name Sampliyaha. From opening for Ritviz's show in Patna to releasing his first ep 'Jhal Muri'in 2021, releasing his first album 'RERERE' in 2022 and recently dropping a banger verse on Dhanji's most awaited album 'RUAB'. Independent HipHop artists like Lit Trust who hail from smaller pockets of the nation possess an extreme hunger; an inviolable flame to prove themselves and gratify their home and culture.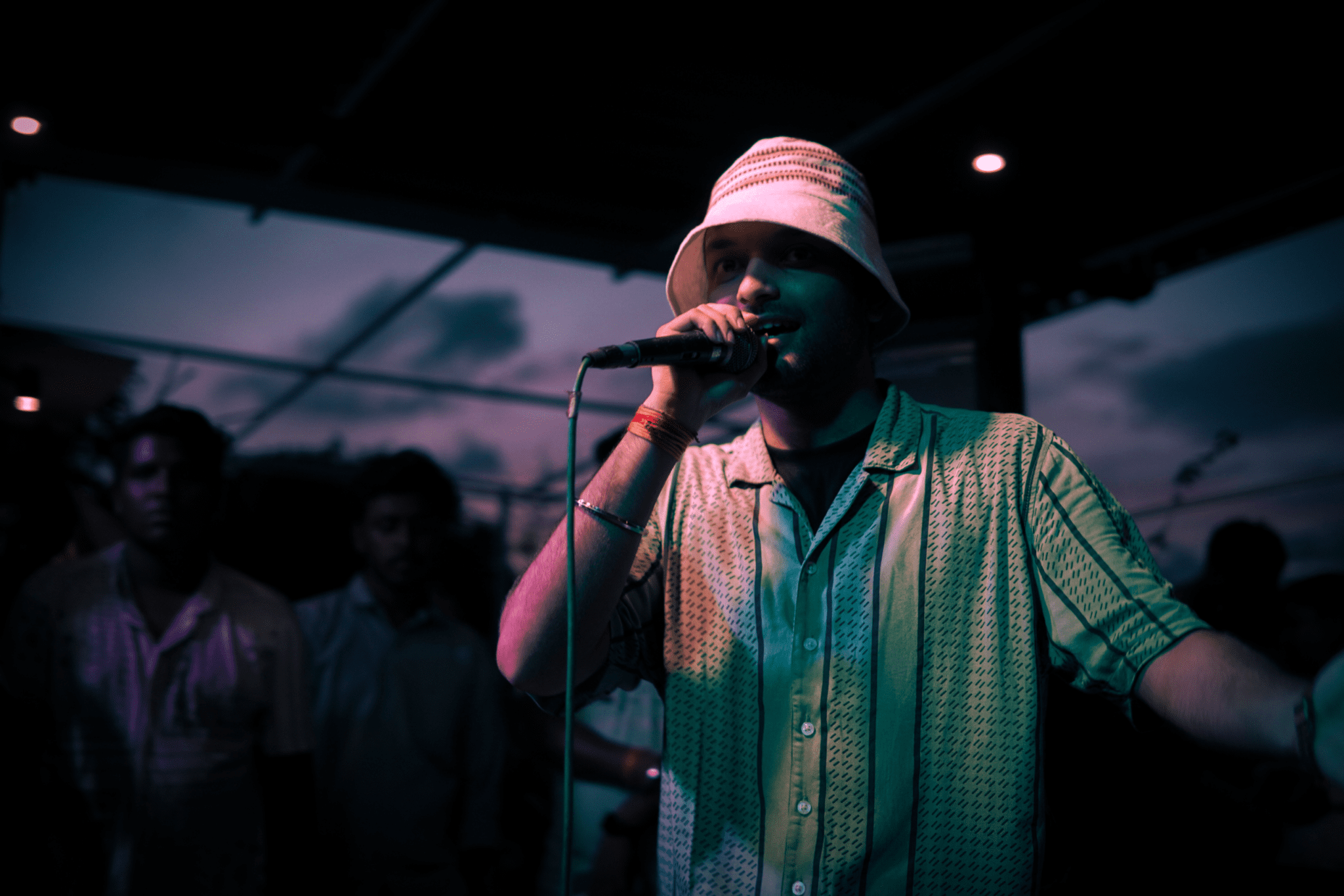 'Music is one, only languages and cultures are different.' With this ideology, my beloved artists from Jamshedpur and Bihar strive to keep making music and re-construct the imagery of Bhojpuri music and their culture. "We don't tend to victimize ourselves because of where we come from, we own our language and experience our culture and make use of all the resources we have to leave a mark in the music industry." with this their feelings aligned.
[ad_2]

Source link